---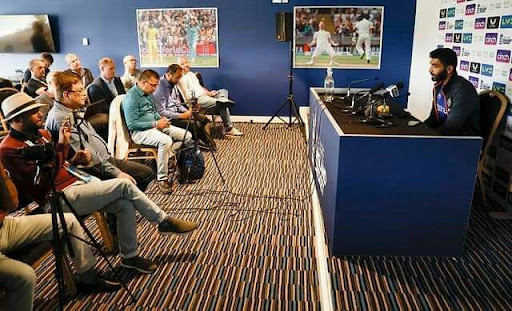 Rohit Sharma, being infected with coronavirus, is in isolation. Vice-captain Lokesh Rahul has already been ruled out due to injury. Finally, the captaincy for the only Test against England has been handed over to pacer Jasprit Bumrah. And this right-handed fast bowler is going to make history through this.

As an expert fast bowler, no one has led India in Tests before. Earlier, India were led by Kapil Dev, Lala Amarnath, Vijay Hazare and Gulabrai Ramchand. But all of them were basically all-rounders.

This is the first time since 1987 that a pacer will lead India. Bumrah himself is overwhelmed by the news of leading India. The pacer called the captaincy the best achievement of his career. "It's a huge achievement for me," Bumrah told at a news conference. "Great honor. Playing Tests for India was my dream. Being able to lead the country is a great honor. This is the greatest achievement of my life. "

Bumrah has confident in his own abilities. "I think team India will miss Rohit in Edgbaston," said Bumrah. "I don't even need to see what people think of me. I just know what I can do. How much I can afford! I like to have confidence in the basics and will continue to do so all the time. Rohit is definitely very important to us. We will miss him at Edgbaston. "

Since his debut in 2016, Bumra has played under legendary cricketers like Mahendra Singh Dhoni, Virat Kohli and Rohit. The pacer said that even though he leared a lot from them, he would rely on his own intellect when making decisions.

"There is no shortage of legends in the Indian team," Bumrah said. "Their contribution to Indian cricket is no less. I always learn from them. I accept their guidance, I try to learn from them. But as a captain, I will make my own decision. "