---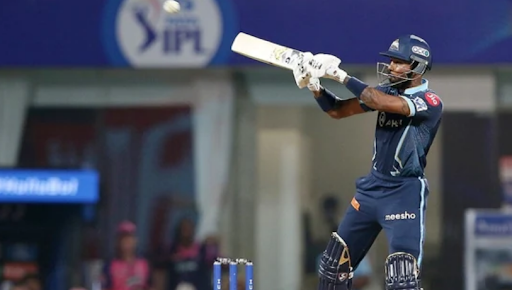 Hardik Pandya has changed his address in this year's season of Indian Premier League (IPL). The star all-rounder has been signed by the newcomer Gujarat Titans(GT) before the mega auction. Additionally, Hardik's role in the new jersey has also changed. He also has the responsibility of captaining Gujarat and he is enjoying the challenge very much. GT is succeeding under Hardik's leadership.

Former Australian bowler Brad Hogg has expressed his fascination with Hardik's captaincy. He praised the GT captain on several occasions. He said he would not be surprised to see Hardik lead the Indian team in the future. Hogg said this about Hardik on his YouTube channel. He said, ''He (Hardik) is leading Gujarat very well. With a good bowling unit, his team will succeed. To me, the best captain of this year's IPL is Hardik. ''

Despite having the best bowler on the team, Hardik came to bowl at the crucial moment of the match. He is also bringing a breakthrough in the need of the team. The Australian praised his bold decision. Hogg remarked that when the match is at a crucial juncture, the captain is showing courage by bowling against the best batsmen in the opposition. Hogg added that Hardik doesn't even give the ball to the best bowlers like Mohammed Shami, Lockie Ferguson, or Alzarri Joseph.

Hogg sees Hardik as the captain of the Indian team in the next few days. And if so, he would not be surprised at all. Hogg stated that he wouldn't be surprised if Hardik ended up leading team India in white-ball cricket. He said that the 28-year-old all-rounder is a great leader. Hardik can handle stressful moments efficiently. He can pull the team together by playing well.

Besides leadership, Hardik is also spreading light with bat and ball. He has made 2 fifties in 5 matches so far in the Gujarat jersey. The number of runs in 136.52 strike rate is 228. Batting average 76. The number of wickets with the ball is not very eye-catching. However, he is bowling quite frugally. The Gujarat captain took 4 wickets in 7.56 economy.

Meanwhile, his team is in a good position in the point table. To date. GT has won 5 of 6 matches. They are the second team in the table with 10 points. Hardik's chances of giving the new team some good gifts could also increase if he can maintain leadership continuity up to the end. Only time will tell where this journey between Hardik and GT will take them.