---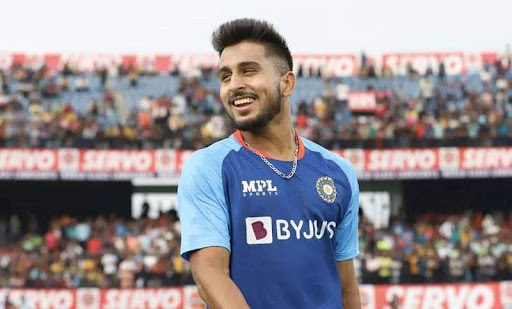 Umran Malik, a fast bowler from Jammu and Kashmir, made a splash in the 15th season of the popular franchise league Indian Premier League (IPL). In almost every match, he brought himself to the limelight by throwing the ball at a speed of 150+ kmph.

The cricketer has been at the centre of the discussion and has made his debut in the Indian national team jersey. News of his debut in the first T20 against Ireland was almost inevitable. On the day of his T20 debut, however, this speed star failed to do anything special.

Umran got a chance to bowl only one over in the match, which India won by 8 wickets. On the day of his debut, he made the first ball at a speed of 148 kmph. But in the end, he could not maintain this continuity. He gave 14 runs in that over.

However, Hardik Pandya is putting his hand of trust on Umran's shoulder and wants to give him more opportunities without considering Umran after watching one match. Hardik said at the end of the game, "It is important to give time to the bowlers who have crossed that path. It is irrelevant how he performed today, whether good or bad."

The journey of Umran, the son of a fruit seller father, to become a cricketer was not easy at all. Commenting on the cricketer, who hails from the war-torn city of Kashmir, Hardik said, "It is a great thing for Umran to be able to play for India, and I am pleased about that."

"Whether it's a good day on the field or a bad one, it doesn't matter. The more matches he plays, the better he will get from here. Playing for India is a big deal for him. It's a big deal for anyone. I want him to enjoy this opportunity. Because This day does not come every day, Debut day comes only once in life. "