---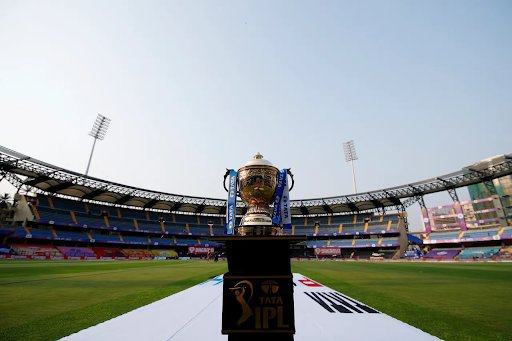 The IPL's 2022 season was distinct in a lot of ways. The 2022 season can be regarded as one of the best because of the addition of two new teams and the crowning of a new IPL champion after 5 years. We will now provide you with a summary of the entire season, including all the significant information from this year's Tata IPL.

The Gujarat Titans winning the IPL trophy in their inaugural season was the first and most significant event of the IPL 2022. Local youngster Hardik Pandya was instrumental in the Gujarat Titans' inaugural season triumph.
The performance of the Rajasthan Royals is the second lesson that may be learned from IPL 2022. Rajasthan Royals did not let their supporters down and ended as runners-up in the IPL 2022 after a spectacular auction. They came so close to paying homage to Shane Warne, a legend.
Discussing the number of victories in the IPL in 2022. The Gujarat Titans, who had the most victories (12) in the IPL 2022, led the charge. With 10 victories after the league stage and two playoff victories, they took first place.
When it comes to the most losses, the two IPL juggernauts, Mumbai Indians and Chennai Super Kings share this regrettable record. They both dropped 10 games.
Gujarat Titans, who won the competition with a victory percentage of 75%, are the team with the highest winning percentage.
Jos Buttler, the opener for Rajasthan, was the proud owner of the orange cap. Not only has he had the finest IPL season to date, but his form and performance were among the best in IPL history. In the IPL 2022, Jos scored 863 runs.
Yuzvendra Chahal, who was playing in his maiden season for the Rajasthan Royals, was once again the purple cap holder. Yuzi recorded a season-high 27 wickets while also recording a hat-trick against the Kolkata Knight Riders.
Rajasthan Royals made the highest total in the competition when they defeated the Delhi Capitals, scoring 222/2. Jos Buttler scored magnificent 116-run innings.
Royal Challengers Bangalore's total of 68 runs against Sunrisers Hyderabad was the lowest score of the tournament.
Jos Buttler, who scored four centuries and four half-centuries in this season, was named the most valuable player of the year. He matched Virat Kohli's record for having the most centuries in a single IPL season. On the list of the most valuable players, Jos came in with 375 points.
In T20 matches where a ball can change the game's result, prediction of the IPL 2023 winner is almost hard to predict. As we saw in the 2022 IPL, the new teams played good and GT won the cup. But as usual, if we need to predict, Top teams like CSK, MI, and KKR are always on the good list.