---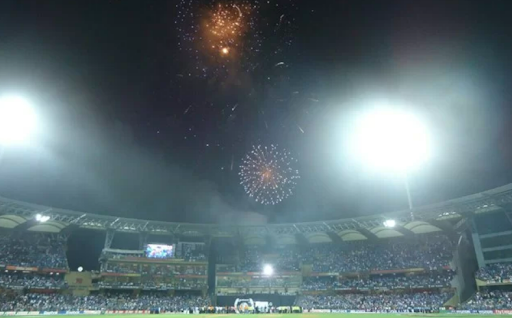 On March 26, the highly anticipated 15th edition of the Indian Premier League (IPL) kicked off (Saturday). The competition is being held in four locations in Maharashtra to reduce travel and exposure to COVID-19 (3 in Mumbai and 1 in Pune). In addition, the Maharashtra government and BCCI decided to permit a 25% capacity audience to the venues to begin with.

Things are expected to change soon, as the BCCI considers allowing more supporters into stadiums as the COVID situation improves with each passing day. On March 28, India reported 1,259 new COVID-19 cases and 35 deaths. In comparison to when the country was affected by the second or third wave, the number has decreased dramatically.

BCCI may allow a crowd of 65-70 percent capacity for the games, according to writer K Shriniwas Rao. According to reports, the official announcement will be made soon. Even ticket sales are not currently available for all matches.

This is fantastic news for Indian supporters who have missed the last two seasons of the IPL from the stands. The entire season will be held in the UAE in 2020, while the first phase was held behind closed doors in India last year. After the IPL was postponed due to the COVID epidemic, the second phase was held in the UAE once more.

With the action returning to India and the BCCI allowing more people into the stadium, a larger number of fans will be able to see their favourite players.

On the other hand, the IPL 2022 is establishing a new pattern, with teams that win the toss benefiting. Captains who have won the toss have bowled first in all four matches so far, with the dew playing a significant impact later in the match. Even against the Royal Challengers Bangalore, Punjab Kings had to chase down 205 runs. It will be interesting to observe if the pattern continues as the season advances.