---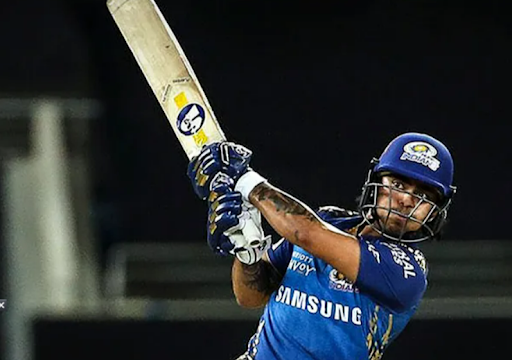 Ishan Kishan was the costliest player in the recent IPL blockbuster auction in Bengaluru. The wicket-keeper batsman was the most expensive cricketer in the two-day event. The Mumbai Indians(MI) have paid Rs 15.25 crore to keep the high-profile batsman on their roster. Kishan, who has been a key member of the Mumbai Indians' squad, was not kept by the team, but they went to great lengths to guarantee he returned.

While most players are ecstatic when they are purchased for a high price in the IPL auction, Kishan admitted in a recent conversation with The Times of India that he was concerned as his price began to rise.

Kishan stated that he expected MI would bit for him and that was not the most concerning part. The escalating cost was concerning since MI needed to save money in order to create the remainder of the squad. He commented that he is not the only one that is in the picture and he must admit that his heart was pumping for a while.

He remarked that there is an obvious factor why he wanted to return to MI. They are familiar with him, they are familiar with his game, and he is familiar with the team and how it operates. He explained that he knew he didn't want to leave this family because he has been a member of it for so long. He has been here for four years and the connection has been incredible. He added that they have won two titles together, stood up for and with each other, and they know his cricket, so he knows they'll look after him. He said that he didn't want to go anywhere else, so he didn't.

The 23-year-old was a member of the Indian side that thrashed the West Indies 3-0 in a T20I series recently. The forthcoming series against Sri Lanka is Kishan's next assignment.

In all three games, the southpaw opened the innings but struggled to score runs at a scorching speed, which is what he is known for and what the coaching team expects from him. Kishan is recognised for scoring runs at a high rate, something he will have to do for the national squad.