---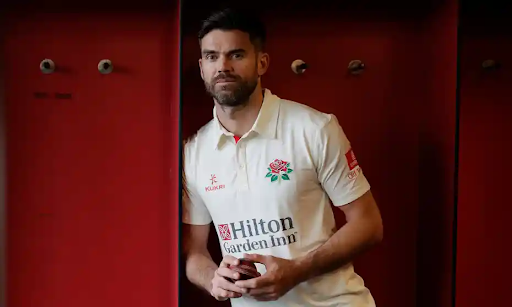 Despite reaching the age of 39, the legendary England fast bowler James Anderson is still unique in his performance. As he gets older, he seems to be getting sharper. He was dropped from the team due to his performance. However, with a new starting England in the Test, Swing Master is back in the team.

Anderson is also unique in terms of his performance in the team. However, he could not play in the third Test against the Kiwis due to an ankle injury. However, he is back in the XI before the Test against India.

The England and Wales Cricket Board has appointed Kiwi legend Brendon McCullum as head coach and Ben Stokes as captain in hopes of a fresh start. Anderson is enjoying the McCallum-Stokes era. The 39-year-old pacer said, "If you notice, I am smiling a little more than previous time on the field, and I am enjoying the environment."

Anderson said the team environment is excellent now. We want to maintain this continuity. "I hate sitting in the dressing room," he said. "The atmosphere in our team is excellent after Headingley's match. I want to live in this environment. I want to get down on the field and perform for the team. I feel very frustrated if I can't play as in the last match. The boys played great and won. I hope the team will do well against India. "

It remains to be seen whether Kohli's smile will fade by Anderson's smile and recent English performances.