---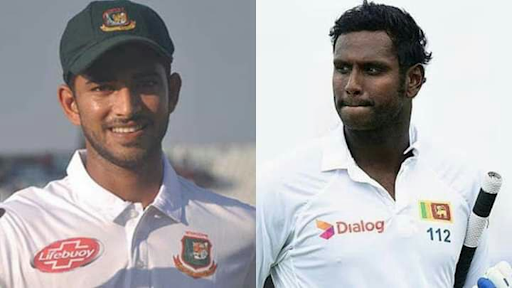 The first Test between Bangladesh and Sri Lanka ended without any thrill. Even though the result of the match was a draw, the dramatic change of color of the Test match was not seen in Sagarika's 22 yards. Sri Lankan batsman Angelo Mathews has been named the 'Man of The Match'.

Besides, Bangladesh's young spinner Nayeem Hasan has become the 'Most Valuable Cricketer'. These two stars of the two countries spread light in the Chattogram Test. One ruled with the bat, while the other with the ball in the first test. It is not to most surprise that they got the title as expected.

Batting first after winning the toss, Sri Lanka collected a huge in the first innings. However, the visitors were pushed at the beginning at the batting wicket. With the quick departure of four batsmen, they got into a lot of trouble. Mathews pulled the team from there alone. Although he missed double centuries just for 1 run, he helped the team score 397 before the dismissal.

In addition to Mathews' 199 runs, Kusal Mendis (54) and Dinesh Chandimal (66) have also scored half-centuries. On the other hand, Nayeem Hasan, the Bangladeshi bowler who took the most wickets in the first innings of the Lankans. After a long time, this young off-spinner has returned to white. He took 6 wickets for 106 runs in 30 overs.

In reply, the Tigers performed well. In their first innings, two experienced batsmen Tamim Iqbal (133) and Mushfiqur Rahim (105) scored 465 runs for the hosts. However, the Lankans spent the day batting very carefully in their last innings. Bangladesh did not get a chance to bat in the second innings of the match. As a result, the Chattogram Test ended in a draw.