---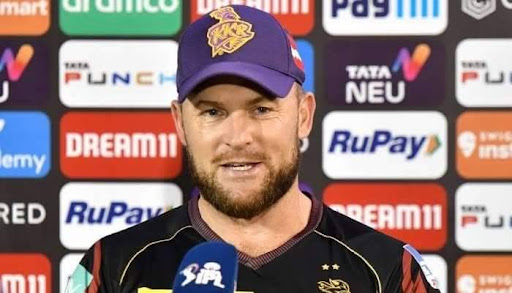 The Indian Premier League (IPL), one of the most popular franchise leagues in the cricket world, has become exciting. Who is going to top four? Theoretically, the Kolkata Knight Riders(KKR) are also in the race of the last four teams. KKR has kept their dream of playing in the play-offs alive by securing a win against Rajasthan Royals(RR).

The Knight Riders camp is relieved to have won the match against the Royals on Monday. Although Nitish Rana and Rinku Singh were the heroes of that victory, the KKR coach is reluctant to give credit to only two of them. Brendon McCullum is putting forward everyone's efforts to return to a winning streak after a series of losses. "It was not easy to come back after losing five matches," he said. The coach remarked that he wants to give credit to every player on the team. This is the first season for many on this team. But they matched themselves nicely with the team. We lost two or three matches by a very small margin. It is often difficult to believe in oneself in such situations. But the boys did it. And this night is great. Especially the performances of Nitish Rana and Rinku Singh are impeccable. I hope they will go further from here. "

When he was asked, the head coach of KKR, who was trapped in a losing streak, informed the reason for this. He said that KKR had lost all its momentum and also suffered some injuries. This has caused the team to have often had to change. Due to this, it was difficult to ensure victory in this difficult situation. "There were various issues," he said. "Multiple cricketers were injured. Some had lost rhythm and confidence. A few joined the team late. So I had to change the team again and again. The situation was difficult. "

Rinku Singh helped KKR to the victory. Playing stormy innings of 42 runs against the RR has brought the team to the 4th victory in the current edition. He also took two great catches. In 2018, KKR bought Rinku for Rs 80 lakh. Rinku played only 4 games in that edition. In the next season, he got a chance to play one more match than the previous season. He played only one match in 2020 and was not in the XI in 2021.