---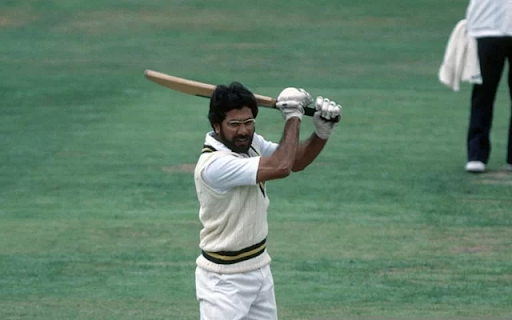 Zaheer Abbas, a former Pakistani batter, was admitted into the Pakistan Cricket Board (PCB) Hall of Fame on March 12th (Saturday). PCB Chief Executive Faisal Hasnain presented the right-handed hitter with a special cap and plaque. During the break of the ongoing 2nd Test between Pakistan and Australia at the National Stadium in Karachi, the event took place.

After Fazal Mahmood and Wasim Akram, Abbas is the third Pakistani cricketer into the PCB Hall of Fame. The remaining five inductions will be held shortly. Abbas, who is now 74 years old, played 78 Test matches for Pakistan, scoring 5062 runs at an average of 44.79. Abbas's most extended version hit 20 fifties and 12 centuries, with 274 runs.

He played in 62 One-Day Internationals for Pakistan, scoring 2572 runs at an excellent average of 47.62. In 50-over cricket, he has seven hundred and 13 half-centuries to his name. The part-time off-spinner has ten wickets to his name in his international career.

Abbas is honoured to have been honoured by his parent organisation in such a kind and honourable manner on his home field, during play of his favourite format of the game, and in front of a crowd of adoring cricket fans who have also played a key role in his cricketing career.

Cricket has progressed since his playing days, yet it remains a gentleman's sport. It brings him tremendous joy and satisfaction to know that this beautiful sport is in the safe and capable hands of today's finest cricketers. They strive to improve the sport's standard to attract, inspire, and motivate the next generation of cricketers.