---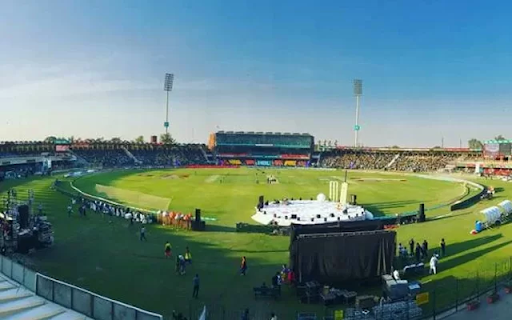 Following the recent bombings in Peshawar, the police and other concerned authorities are working to ensure that an incident like this does not ruin Australia's historic cricket visit to Pakistan. The two sides will now fly to Karachi for the second of three Tests in the series.

The police and Sindh Rangers conducted a large-scale combined search around Karachi, including the regions near National Stadium, where the second Test would take hold. The operation was carried out to examine the security arrangements for the Australian Cricket Team, as reported by Radio Pakistan.

The Australian team was in Pakistan when the bombings at a mosque in Peshawar, playing the first Test at Rawalpindi, almost 200 kilometres from Peshawar.

This is Australia's first visit to Pakistan since 1999. Due to the 2009 attacks on the Sri Lankan cricket team, which was touring the country, the south-east Asian country has struggled to stage home games. On their team bus, the squad was attacked while travelling from their hotel to the Gaddafi Stadium in Lahore.

Since the terrible incident, international teams have avoided touring Pakistan, with the PCB even losing the co-hosting rights for the 2011 World Cup. However, international cricket has gradually returned to the country in recent years. New Zealand, for example, was one of the first major teams to agree to travel to Pakistan for their away series last year.

However, after receiving threats via email, they decided to cancel the trip and leave the country immediately before the first match of the series. A similar occurrence occurred with the current Australian contingent when one of their players, Ashton Agar's wife, got death threats on Instagram, which were eventually dismissed by the appropriate authorities as not being a genuine danger or constituting a risk.