---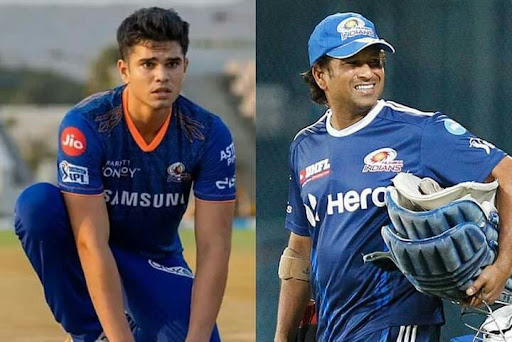 Mumbai Indians are having a very bad time in this IPL. So far, the top five-time champion team of the tournament is at the bottom of the points table. The reason for the loss may be the poor performance of some Mumbai cricketers. Several young cricketers have also got the opportunity for that reason. They have also performed on the big stage.

But so far Sachin Tendulkar's son Arjun Tendulkar has not got a chance. Mumbai coach Mahela Jayawardene answered the question whether 22-year-old Arjun will get a chance this season. He said that Arjun would also get a chance if he felt the need in the XI in the interest of the team. As such, this left-arm fast bowler has a strong possibility of making his debut in the IPL this time.

In this context, Jayawardene said, ''We have won the first match. So the confidence of the cricketers has increased a lot. If we think we need Arjun in a match, then he (Arjun) will definitely get a chance. Everything depends on that match. We will select whomever the situation of the match wants. ''

Jayawardene has said that they wanted to win all the remaining matches of the tournament. He sees everyone's place in the team is equal. Jayawardene added, ''Everyone in the team has a chance to play. We have to see how the best XI can be in any match. We want to win all the other matches. The first XI will be selected for that purpose. ''

Cricketers like Kumar Kartikeya, Hrithik Shokeen and Tilak Burma have made their debuts in Mumbai jerseys so far in this year's IPL. Each of whom has had the opportunity to spread the light. However, Arjun has been in the Mumbai team since 2021. But is he going to make his debut in IPL this time? Or will the waiting path be longer for the son of former India batsman Sachin? The answer may be given in time.