---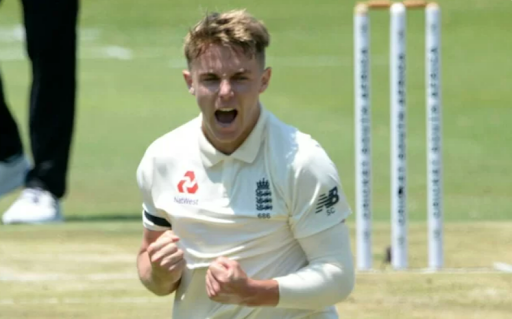 Sam Curran is aiming for a return to the England squad for the June 2022 Test series against New Zealand. Due to a back injury sustained during the IPL 2021, he has been out of the game since October 2021. As a result, he was disqualified from the T20 World Cup, the Ashes Series, and the IPL 2022.

The 23-year-old believes that his time away from the match has strengthened him, and he is eager to return to the England squad. Curran was a member of the Chennai Super Kings in the cash-rich event in 2021.

Curran told The Daily Mail UK that for sure, the back ailment is a problem, but he supposes it's provided him with an opportunity to take a break from the sport. He hasn't missed a day of school in six years. He has had a lot of fun simply focusing on his technique, both bowling and batting, which he hasn't done in a long time since it's always been game, travel, game. It's always been a series of matchups.

He commented that he assumes there will always be anxieties about whether or not it's healed, which is why he is not rushing back; he is just getting by. But he is back to bowling now, and he is doing so in practise. There is so much cricket this summer, he is almost trying to time it so that he has a nice summer and is ready for the summer Test against New Zealand in June.

The three-match Test series between England and the West Indies ended in England on the losing side. After two tense contests, the West Indies stole the show in the third and final Test, bowling England out for 120 runs in the second innings, ending in a simple 28-run chase. In their next match, they will face the World Test champions, the New Zealanders.

Curran remarked that after watching the winter, it was difficult for him to picture himself in their shoes, and he wished he could be on the field with them. It has always been his objective to contribute with both the bat and the ball, and he likes to think of himself as an impact player. When he is batting, he is going to try to bat like a batsman, and when he is bowling, he is going to attempt to bowl like a first-class bowler. He added that in the summer, his goals are always set on getting into that England team. Curran thinks he has done some very great work and made some positive adjustments, but he doesn't want to put too much pressure on himself because it's not healthy. Come next week, all one has to do is hope he is in shape, strong, and ready to go.