---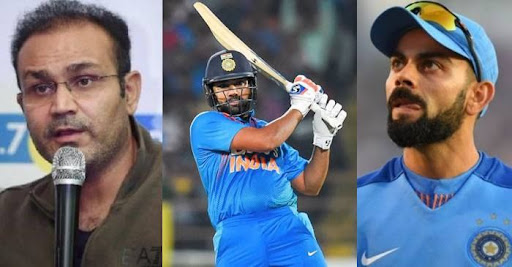 The T20 World Cup is knocking on the door. The teams have already started forming teams for the World Cup. Rohit Sharma is the captain of three formats in the Indian cricket team, and this opener is quite successful as a captain. However, Virender Sehwag, the former hard-hitting opener of the Indian cricket team, does not want to see him as the captain of the three formats. Besides, Virat Kohli does not want to see him in the number three position, where he got most of the success in his career.

Regarding Rohit's leadership, Sehwag said someone else should be called in for limited-overs cricket. Because when the burden of responsibility is reduced, Rohit himself will be mentally relieved. So Sehwag prefers him as captain in ODI and Test formats. "The Indian team should think of someone else as the captain in T20 cricket," he said. "Rohit will be a little stress-free. Then as Rohit's responsibilities decrease, he will also get a chance to be mentally refreshed," he added.

Sehwag added: "Rohit is now 35, and it is important to keep that in mind. One or two people can be seen leading T20 cricket, and it will give Rohit a little rest and more opportunities to plan Tests and one-day cricket."

On the other hand, Sehwag does not want to see off-form former India captain Kohli in the top order. He has also named three of his favourite batsmen for batting in the top three. According to Sehwag, there is a stronger batsman in the team than Kohli. He said, "We need to think about the number three position. Kohli should not be sent to three in T20 cricket. We have more powerful batsmen. I think Rohit, Ishan Kishan and Lokesh Rahul should be the first three batsmen in the T20 World Cup."