---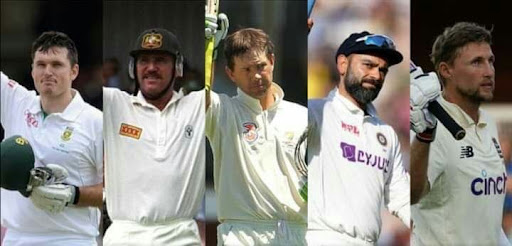 Test cricket. The earliest and most elite version of cricket. Five-day game, fifteen sessions. Although new versions have been added over time, test cricket is the real game. Where there is the full beauty of cricket. If cricket is a psychological game, then it can be seen only in the game of red ball. Standing on the wicket biting the ground, the indomitable patience to defend day after day. What a beauty!

The captain plays a big role in test cricket. There is pressure on captain to lead the team, at the same time a captain has to keep a close eye on his own performance. However, in many cases the opposite picture can be seen. Whether he succeeds as a captain or not, he is always brilliant in his personal performance. Let's take a look at the careers of the five most successful cricketers in the history of test captaincy.

Graeme Smith is one of the most successful captains of cricket history. The South African cricketer scored 8659 runs during his tenure as test captain from 2003-2014. The batting average is also great 47.83. His personal success as a captain is unmatched by anyone else. Alan Border, who is in the second position in the list of the top five, has scored 6623 runs. Border scored an average of 50.94 during his tenure as Australia's captain from 1984-1994.

At number three on the list is another former Aussie captain, Ricky Ponting. Under whose leadership Australia played tests for almost seven years from 2004-2010. Ricky is also quite successful with the bat at this time. The legendary cricketer has scored a total of 6542 runs at an average of 51.51. The other two cricketers in the top five after Ricky are Virat Kohli and Joe Root, one of the best batsmen of the time. These two captains have taken their place in the best with their batting skills.

India's Virat Kohli is one of the few batsmen to take batting to the art of cricket. Virat Kohli led the Indian test team for almost 8 years from 2014-2022. At this time 5864 runs came from his bat. Batting average 54.80. The last cricketer to be in the top five is English captain Joe Root. 5295 runs are being decorated next to his name. Root averaged 46.44 during England's lead from 2016-2022.