---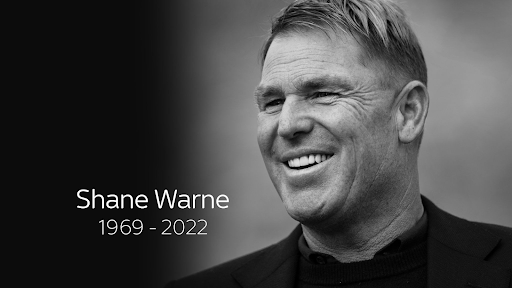 The Hundred draft, which was supposed to take place on March 29, has been postponed by a week due to the state burial of legendary Australian bowler Shane Warne. The famed spinner died of a heart attack while in Thailand on March 4. The women's Hundred will announce new signings and player trades on the same day.

On March 30, Warne will be honoured with a public farewell at the Melbourne Cricket Ground (MCG), with 50,000 free tickets up for grabs in a public ballot.

Because multiple team head coaches will be involved in the 2022 Indian Premier League, the event will be held behind closed doors, as it was last year (IPL). It's worth noting that the inaugural player draft, which took place in October 2019, was aired live in London, and however, it was also held remotely last year.

Shane Warne was the coach of London Spirit in the Hundred 2021
During the first season of the Hundred in 2021, legendary spinner Shane Warne was the London Spirit's men's team coach. However, the leg-spinner was forced to withdraw from the competition after testing positive for Covid-19. In 2022, Warne was set to return for a second tenure.

To be sure, the London Spirit will make the first pick in the draft, with coach Warne speculating soon before his untimely death that Australian allrounder Mitchell Marsh could be the team's first pick.

Following Warne's death, London Spirit general manager Fraser Stewart issued an official statement from the club, hailing him as a "genuine icon." The Spirits are yet to appoint a new head coach, and the assistant coaches from last year's edition, David Ripley and Dimitri Mascarenhas, are strong prospects to take over the role.