Articles
---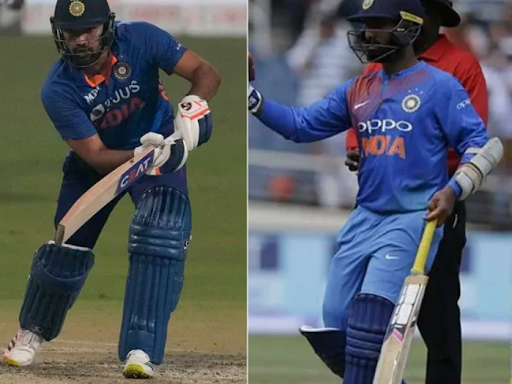 Rohit Sharma is likely to take over as India's captain in all three formats of the game, succeeding Virat Kohli, who recently resigned from T20Is and Tests while being dropped from ODIs. Nevertheless, given Sharma's own fitness worries, not everyone is confident of his nomination.

Dinesh Karthik, who is gradually transitioning from an active cricketer to a commentator, is unsure how much cricket Sharma would play. While there's no disputing the 34-year-old's knowledge and leadership qualities, his accessibility throughout Team India's missions has some people concerned.

In an interview with Cricbuzz, Karthik stated that Sharma's toughest difficulty as Team India captain will be being completely available.

Karthik told the media that in terms of strategy, he believes Sharma is really insightful and the amount of cricket he plays will determine how well he can play all three formats continuously. He added that Sharma is at a position where there is plenty of cricket to be played all year. For someone like Sharma, that will be a significant task. Karthik commented that there is no denying that he's a capable skipper. They have seen in this game (third T20I against West Indies) that Sharma is way ahead of the game in regards to strategies.

Karthik praised Sharma's approach and strategy in the 3rd T20I against West Indies, citing his employment of Avesh Khan and Shardul Thakur as evidence. He remarked that Sharma shuffled his bowlers and brought in Avesh Khan just in time. He explained that Sharma has a good understanding of bowlers and how to deal with them.

He added that the challenge with Sharma will always be, 'How much cricket is he going to play?'

The Board of Control for Cricket in India (BCCI) has a bigger goal of developing a group of young leaders under Sharma. The leadership roles are being discussed for KL Rahul, Rishabh Pant, and Jasprit Bumrah. However, how soon this change will occur remains unknown.