Articles
---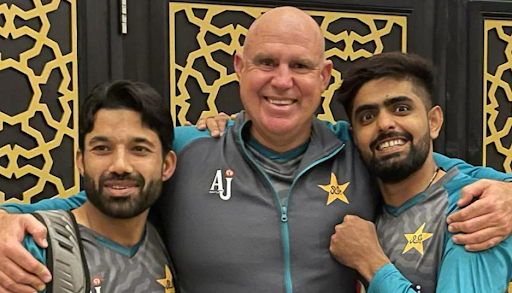 When Australia's national cricket team played Pakistan in the ICC T20 World Cup semi-final last Thursday, Matthew Hayden was on the other side of the fence.

The Australian legend was taken on board by Pakistan cricket as the team's batting adviser for only one competition, and he had his work cut out for him when they faced Aaron Finch's side in the second semi-final match last week.

Hayden, who represented Australia from 1993 to 2009, said he was in an uncommon circumstance because he will be pulling for Pakistan's success over his homeland due to his professional commitment. Being an Australian cricketer for over 20 years, he said, allowed him the advantage of having fantastic insights not only into the opponents but also into Australian cricket culture. He added that in view of the Pakistan – Australia clash, he was facing the battle of the heart and mind.

Hayden also added with pride that being a part of Pakistan cricket has been fantastic. He praised the team by having some amazing young athletes as well as a superb blend of seasoned professionals in their line-up. He told Sky Sports Cricket that they and the squad are doing a phenomenal job.

The ex-cricketer pointed out the difference between Pakistan's Babar Azam and India skipper Virat Kohli shortly after Pakistan's fantasy run in the present T20 World Cup came to an end on Thursday with a defeat to Australia.

Hayden believes Azam is not as showy as Kohli, describing them as opposites. He commented that Azam is a straightforward guy, steady and reliable. He added that Kohli is very active, enthusiastic and vocal on the field, whereas Azam is mostly calm and goes about his captaincy and batting properly. Hayden also thinks that Azam has time to catch up, pointing out that Kohli has accomplished a lot more as a batter. Hayden explained further that Azam is still a young captain but he is advancing and quick in learning.

Despite their painful loss to Australia, Babar and his teammates can be pleased with their achievements in the world's most prestigious competition. The team of Pakistan would surely take the confidence forward to the future.