Articles
---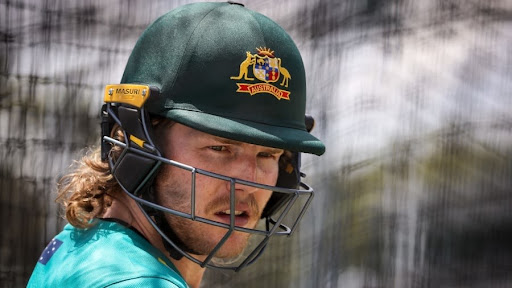 Will Pucovski will not be playing any domestic cricket until the end of December after being pulled out of Victoria's last Sheffield Shield match against New South Wales, which begins on Friday at the SCG. The reason being Pucovcki is still suffering from concussion symptoms.

After being concussed during a throwdowns session while practising with Victoria in early October, Pucovski was not named in Australia's 15-man Ashes squad or the Australia A team. He had not been in action at all this season.

Over a month later, Pucovski is still experiencing concussion symptoms. The 22-year-old was at the Junction Oval, but left when Victoria's Shield team was training before their travel to Sydney last Wednesday.

According to Victoria coach Chris Rogers, Pucovski will not play for Victoria until February, once the BBL is over. Rogers said Pucovski was still experiencing some symptoms and they decided it would be best not to hurry him into this final game. The coach said they would rather him to rest and they can consider how they can help him go through the BBL and almost get him ready for the block afterward.

Since his Test debut in January of this year, Pucovski has not participated in a single match. While fielding against India, he dislocated his shoulder, necessitating surgery, which cut short his season. He has a BBL contract but has never played in the league.

The BBL will kick off on December 5 and run through January 28, giving Pucovski little choice but to revert to premier cricket in Victoria with his club team Melbourne. Rogers said he believes Pucovski will simply try to get himself in shape and play some club cricket. Rogers was hesitant to count Pucovski out of a comeback to Test cricket before returning to Victoria, but he was reasonable and he commented Pucovski understands the situation.

George Bailey, Australia's chairman of selectors, indicated that he just intended Pucovski to return to playing any kind of cricket before they considered him for a comeback to Test cricket. Bailey commented that it's a long and winding road for Pucovski, but the goal is to be free from any symptoms and physically well. He added that what format Pucovski plays is not his concern but he just wants to see him back in the field in any setting suitable.